COVID – 19 UPDATE (Effective 3/23/2020)
Dear Valued Eye Center of Lenawee and Brooklyn Eye Center patients:
In response to these extraordinary times, and in following recommendations from the Centers for Disease Control, we will be closing our offices through April 5th for routine eye care in order to protect our staff and patients.
Our Adrian office will be available for urgent and emergent eye care needs. Please call 517-265-5444 to contact us between 11-2 PM Monday through Thursday. For emergent and urgent eye care needs, a staff member and doctor will triage your concerns and schedule an appointment as necessary.
In order to maintain social distancing in our office, we are instituting the following guidelines when you visit our office:
We will be contacting patients to reschedule appointments.
For medication prescription refills a doctor will review your chart and refill your prescriptions.
For patients who have lost or broken glasses, please contact our office at 517- 265-5444 so we may assist you.
If you are out of contact lenses, please contact our office at 517- 265-5444. We can direct ship contact lens orders directly to your home. A doctor will review your chart on expired contact lens prescriptions and extend as necessary.
I can speak on behalf of my staff and doctors, we truly miss our daily interactions with all of you. We are looking forward to reconnecting with each and every one of you in the near future. Please do NOT hesitate to contact us if you have any immediate concerns. Please do your part for you, your families and communities to stay healthy.
Thank you,
Dr. Jodi Kordyzon and Dr. Chelsea Frey
Adrian Optometry Services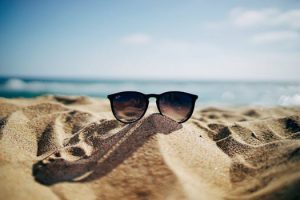 Eye Center of Lenawee has been a leading provider of optometry services and vision care products in the Adrian community since 1986, and we want to help you achieve and maintain clear vision for years to come.
Our experienced eye doctors offer comprehensive vision examinations at our Adrian optometry office and specialize in the diagnosis and treatment of a wide array of eye
diseases, conditions, and problems. We use advanced diagnostic technology and vision correction products and are committed to improving the quality of life of persons in the Adrian community through enhanced vision. Give yourself the gift of clear vision – schedule an appointment with your eye care provider today.